Sending highly targeted email campaigns is a great way to improve response rates and lower unsubscribes. Knowing what your contacts are interested in is a huge step in this process.

NewZapp has the facility to create a branded Contacts Preferences screen to allow your database to manage what content they would like to receive from you.

Once set up the footer of your email campaigns will have the option to manage preferences: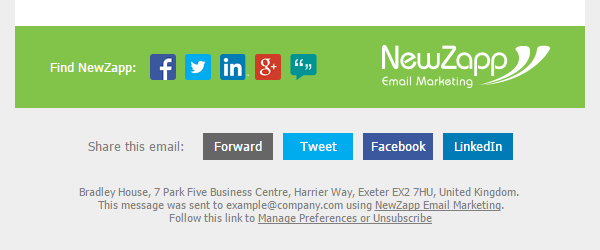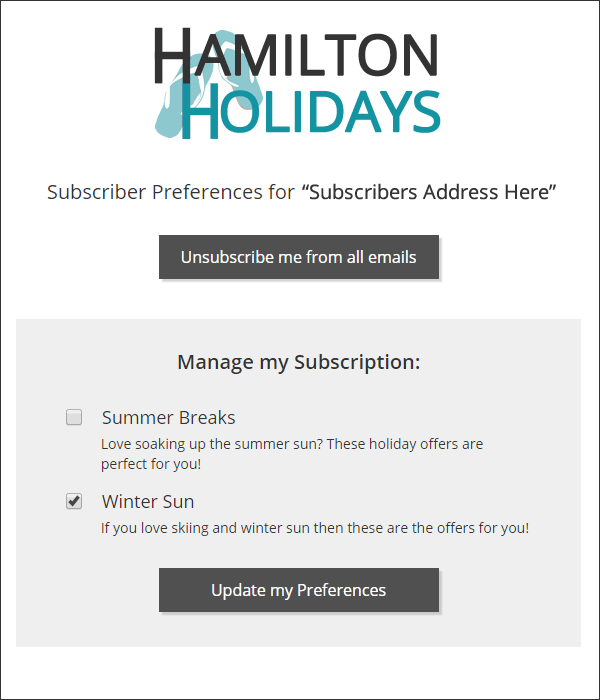 If your contact is already a member of a listed Public Group, like Winter Sun above, they will be pre-ticked.

From here they can Opt-in or Opt-out from your available options and hit "Update my Preferences"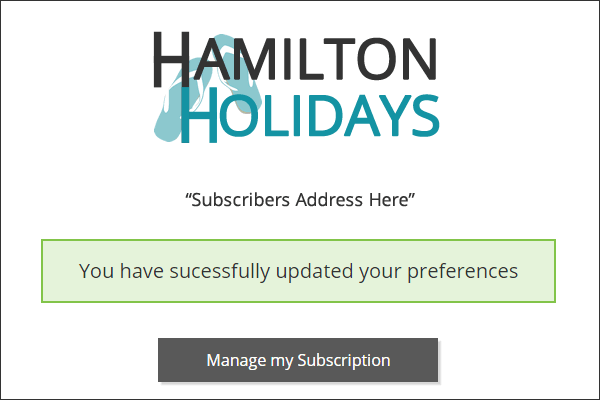 If they choose to Opt-out (un-tick) from a Public Group you will not be able to add them back inside
your NewZapp account.
You will still be able to add them to other Private and Public groups as they have not unsubscribed.
If they take the option to fully unsubscribe from your account they will see a screen like the below, this
screen offers the opportunity to leave feedback as to why and resubscribe if the button was clicked in error.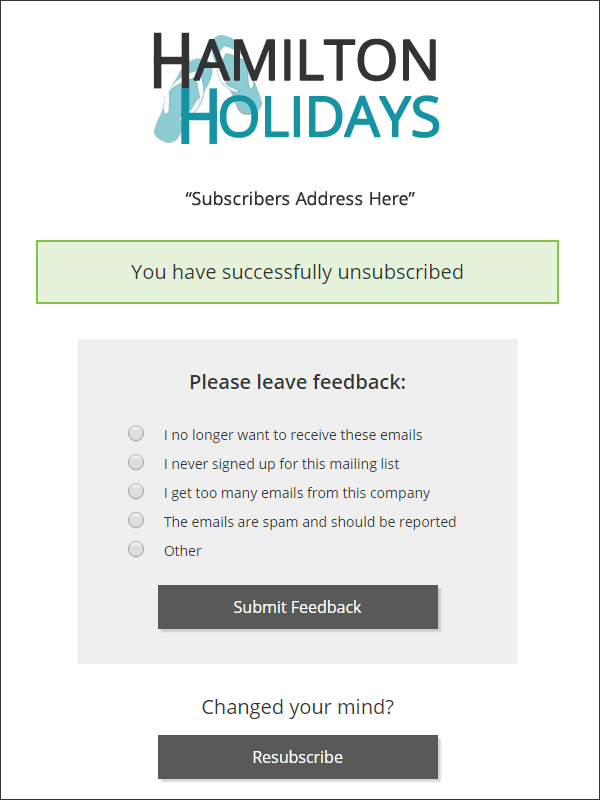 Details of contact feedback will not be visible inside your account at the moment but will form part of future upgrades to your Subscribers Section.